Tagged as: #AllIn, 12, Adam Copeland, AEW, AEW Dark, AEW Dynamite, AEW News, AEW Rampage, All Elite, All Elite Wrestling, Being the Elite, Bryan Danielson, BTE, Bullet Club, Chicago, Christian, Christian Cage, Collision, Contest, Continental Classic, Dynamite, Elite, Eve, Finals, From, Full Gear, gold, Heels, HELP, Highlights, jeff jarrett, Juice Robinson, Media, MJF, New, njpw, OWN, Pittsburgh, Professional Wrestling, Rampage, ROH, SAW, SEE, share, Show, sting, Swerve, Tag, TBS, Television, Thanksgiving, The, title, TNT, Toni Storm, Tony Khan, Tournament, video, Wednesday, Well, Wrestling, YouTube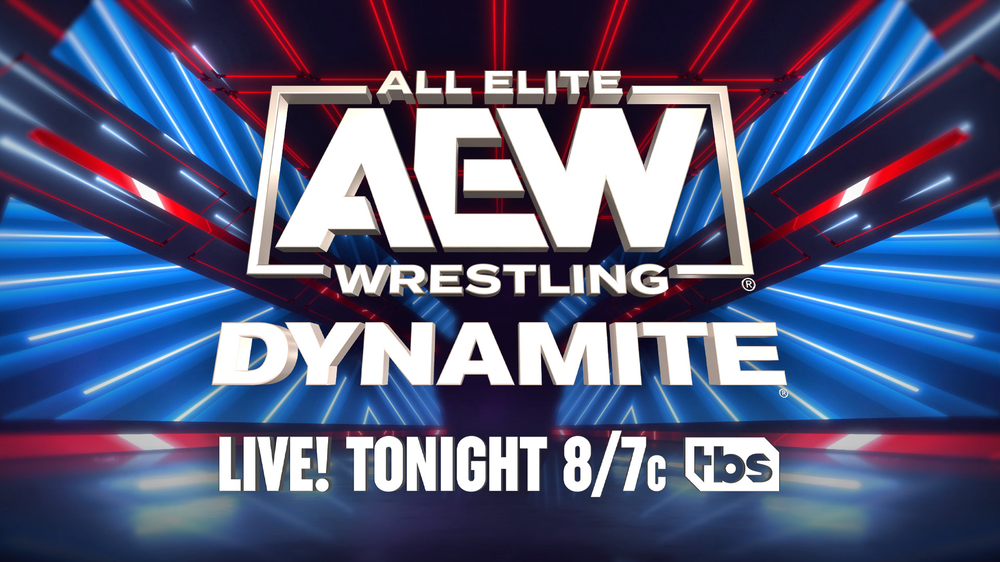 https://www.youtube.com/embed/FVdoH-SWzUc?si=SeoMoJ_l3HERzdR7
FULL GEAR 2023 saw two new champions crowned with Julia Hart claiming the TBS Championship from Kris Statlander, albeit by pinning Skye Blue, and Toni Storm kicking off her third reign as AEW Women's World Champion at Hikaru Shida's expense, as well as MJF, against all odds, officially completing one full year as AEW World Champion! Now with WORLDS END just over a month away on Long Island, all eyes turn towards AEW's Thanksgiving Eve tradition and our return to Chicago for DYNAMITE!
https://www.youtube.com/embed/jZg8HMK656U?si=TE3bRGxjONR9btef
This year the focus falls on the kick-off of the Continental Classic, AEW's first-ever Round Robin Tournament, with some seriously high stakes thanks to Eddie Kingston putting both the ROH World Championship and NJPW STRONG Openweight Title into the mix, and it all begins at 8pm ET/7pm CT live on TBS, as well as at AEWPlus.com for international fans. Be sure to visit the official AEW YouTube channel, as well as AEW's assorted social media platforms, to get caught up on the action with highlights from FULL GEAR 2023, as well as recent episodes of DYNAMITE, RAMPAGE, COLLISION, and this week's CONTROL CENTER!
CONTINENTAL CLASSIC…
https://www.youtube.com/embed/bJEF8Wp4etk?si=81rLmqVhlVwZ7DUE
Earlier today, in the above embedded video, AEW/ROH President Tony Khan, along with Tony Schiavone and ROH World Champion/NJPW STRONG Openweight Champion, announced the field of 12 for the Continental Classic Tournament! There are two groups, Blue and Gold, with six competitors each, competing in a Round Robin Style Tournament that begins Wednesday night in Chicago, and will continue until the finals at WORLDS END on December 30th!
Already quite the intriguing situation with Bryan Danielson, Mark Briscoe, and Andrade El Idolo putting their names into the hat prior to the Selection Special, with a competitive fire burning strong in his heart, Eddie Kingston further amplified the prestige of the tournament by putting both the ROH World Champion and NJPW STRONG Championship at stake thus, along with the AEW Continental Championship, creating a new Triple Crown Championship awaiting the winner of this tournament.
Now as for the rules of this tournament, matches will be contested with a 20 minute time limit, there will be no seconds allowed at ringside, and outside interference will not be tolerated, which may throw a monkey wrench in how many of the competitors generally handle their business. In addition, the scoring system for the Continental Classic will be very straight forward and simple, with points being awarded as follows: 3 points for a win and 1 point for a draw. Here is how the two groups break down:
Blue Group
Andrade El Idolo
"The American Dragon" Bryan Danielson
Brody King
Claudio Castagnoli
Daniel Garcia
ROH World Champion/NJPW STRONG Openweight Champion Eddie Kingston
Gold Group
Jay Lethal
Jay White
Jon Moxley
Mark Briscoe
Rus
Swerve Strickland
The first matches of the tournament will go down at Wintrust Arena as part of AEW's Thanksgiving Eve tradition, and continue Saturday night in Pittsburgh!
THE GOLD GROUP…
Swerve Strickland vs. Jay Lethal
One of the most intriguing aspects of the Continental Classic Tournament is going to be the opportunity to see several first-time matches, and three of them are going down this Wednesday night with the opening bouts of AEW's first-ever Round -style Robin Tournament!
Coming off a brutal, bloody Texas Death Match victory over Hangman Page at FULL GEAR 2023, Swerve Strickland will be in action for his first bout of the Continental Classic this Wednesday night in Chicago. Though there is not way he's feeling anywhere near 100%, Swerve will have to find a way to be at the top of his game because his opponent in this first night of action will be "The Franchise of ROH", a former 2-Time ROH World Champion and the second-longest reigning ROH World TV Champion in history thanks to Samoa Joe's recent run, Jay Lethal! Lethal is no doubt coming into this bout far healthier than Swerve, and that may make the crucial difference in this contest, but another game changer for both these individuals, given how each generally approaches their matches, is that ban on seconds and outside interference. How many times have fans seen Jeff Jarrett, Sonjay Dutt, Satnam Singh, and Karen Jarrett play a deciding factor in Jay Lethal's matches? On how many instances have The Gates of Agony, Brian Cage, or Prince Nana been involved in swaying Swerve Strickland's matches? With this tournament, none of that will fly, leaving these two stellar athletes to rely solely on their skill inside the squared circle? Which of these men will notch their first points in the Continental Classic?
LFI's Rush vs. BULLET CLUB GOLD's Jay White
Just like Swerve, both "El Toro Blanco" Rush and "Switchblade" Jay White went through their own bit of hell at FULL GEAR 2023. In the case of Rush, it was the Four Team Ladder match for the AEW World Tag Titles and the punishment that sort of bout entails while for Jay White it was his bid for the AEW World Championship against MJF, although he and BC GOLD did their best to make sure it wasn't MJF defending The Triple B.
While neither man was victorious in their efforts to become a champion in All Elite Wrestling, a new road to that goal begins this Wednesday night on DYNAMITE with the opening bouts in the Continental Classic. Another first-time bout, this head-to-head fight between the leaders of LFI and BC GOLD may be the show stealer given the skills of each involved, but as with the Lethal/Swerve bout, this is another contest between two men who often rely on their respective units to help determine the outcomes of a bout.
But unlike most outings with these two, there will be no Jose the Assistant, Preston Vance, or Dralistico at Rush's side to interfere, nor a Juice Robinson, Austin Gunn, or Colten Gunn in Jay White's corner to stick their nose in the business at hand. This continental classic is about putting the focus on the wrestling, and the fight between the two individuals vying for points, not the assorted seconds, managers, and stablemates polluting the competition with shenanigans.
With those elements removed, this is a bout between two elite level competitors and it will be quite intriguing to see who nets the three points in their first Continental Classic clash!
The BCC's Jon Moxley vs. Mark Briscoe
Now this is going to be a fight between two men who love to throwdown inside the squared circle, and unlike the other two first-time bouts, this first-timer does not involve a competitor reliant on interference, managers, or seconds. Both Jon Moxley and Mark Briscoe are men who want the victory on their own merit, they want the win on their own skills, and not because someone else lent a hand.
For Mark Briscoe, a 13-time ROH World Tag Team Champion with his late brother Jay, this tournament is an opportunity to not only firmly stake his status in the singles division but also to claim the first singles championship (or rather championships) of his entire career! He's challenged for the ROH World Title and the ROH World Television Championship several times during his twenty-plus years in ROH, but never captured those, nor any other singles title, and if he comes out of this tournament on top, he could claim three in one shot! He just may have the most difficult first match of the tournament by fighting Jon Moxley!
A 3-Time AEW World Champion, a former International Champion, and former 2-Time IWGP U.S. Heavyweight Champion, just to name a few of his accolades, Moxley is certainly a favorite to win this tournament and add three more championship to his name with the Triple Crown of the ROH World, NJPW STRONG Openweight, and AEW Continental Championships. With three members in the field, The Blackpool Combat Club are absolutely odds-on favorites to bring a tournament victory to their camp, and Jon Moxley is the first of the three to shoot for the three points.
These are two of the most unpredictable men in all of professional wrestling, and it is going to be a wild night when the two of them meet inside the squared circle for the very first time!
TONI STORM'S ACCEPTANCE SPEECH…
Last Saturday night at FULL GEAR 2023, fans witnessed as Toni Storm dethroned Hikaru Shida to reclaim the AEW Women's World Championship for the third time. It was a fitting end to Storm's Hollywood Homecoming, at least for her, and she did share some words with the AEW cameras following the bout:
Unfortunately, for those who had hoped she'd join the FULL GEAR Media Scrum following the conclusion of the pay-per-view, that would not be the case as Toni had other commitments to attend, but she very kindly gave Tony Khan a letter explaining her absence, one which RJ City was kind enough to provide for everyone to read:
Storm's lack of appearing during the Media Scrum simply meant her adoring public just had to wait until this Wednesday night in Chicago, during AEW's DYNAMITE Thanksgiving Eve tradition, to hear her Championship Acceptance Speech! Who will she thank? Who will she be wearing? Will the band have to play her off stage if she goes on too long? Tune into TBS this Wednesday night to hear what will surely be the most unforgettable acceptance speech in championship history from "Timeless" Toni Storm!
RECHRISTENING?
After falling to Darby Allin, Sting, and Adam Copeland at FULL GEAR 2023, TNT Champion Christian Cage has stated that this Wednesday night on DYNAMITE, he is going to rechristen Nick Wayne and Luchasaurus.
So rechristen simply means "to rename" or "to change the name of", which means Christian Cage has the intention of changing the names of his Patriarchy followers. What could he possibly hope to gain from this? And what names could he possibly choose for Luchasaurus and Nick Wayne?
On the heels of FULL GEAR 2023 AEW's first-ever Round Robin Tournament, the Continental Classic, gets underway and will run from Wednesday night in Chicago through WORLDS END on December 30th. Tonight will see Mark Briscoe versus Jon Moxley, Swerve versus Lethal, and Rush/Switchblade kick off the tournament, with more to come this weekend in Pittsburgh, and it kicks off at 8pm ET/7pm CT live on TBS! International fans can catch the action at AEWPlus.com, and everyone needs to visit the official AEW YouTube channel, as well as AEW's other social media platforms, to get caught up on the action with highlights from FULL GEAR 2023, as well as recent episodes of DYNAMITE, RAMPAGE, COLLISION, and this week's CONTROL CENTER!